Planning
With Taskomat™ you can plan entire projects or individual tasks with equal ease. In fact, Taskomat™ allows you to create timed tasks and schedule them on specific days - two productivity techniques that combined will bring you great results. See in detail:

Mass planning
With Taskomat™ you can automatically schedule a large number of tasks and work units simply by setting a priority and a time limit. The scheduling window will show you a preview of the distribution of tasks based on priority, available time and days that can be scheduled. Before confirming the schedule, you can decide to change the priority of tasks and work units, increase or decrease the available time, even schedule on weekends.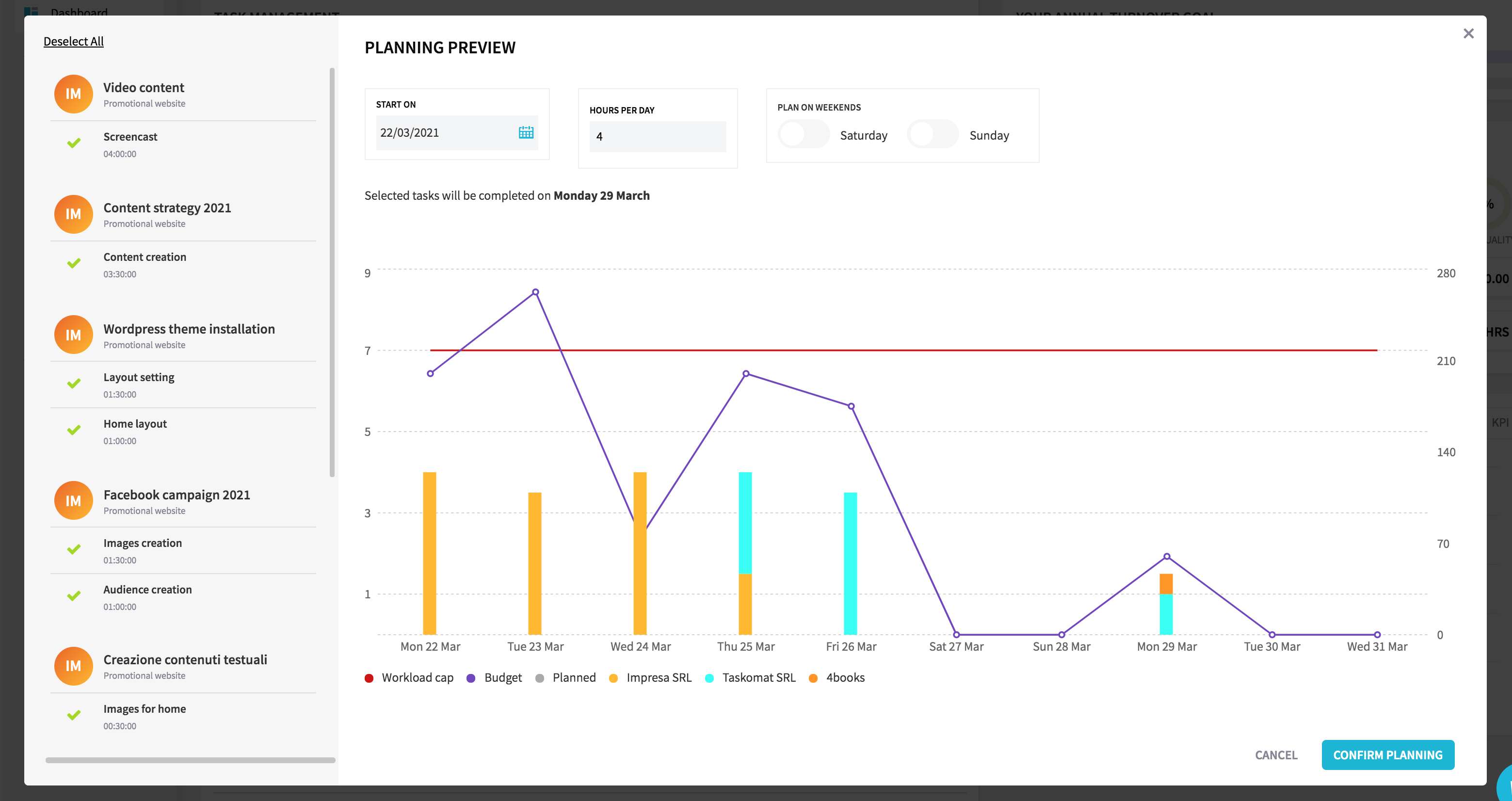 ---
Single task scheduling
Similarly to mass planning, Taskomat™ allows you to plan every single task on specific days, so that you can manage your planning in a capillary way. If, for example, you have a specific task to schedule on a specific day, there will be no need to schedule it together with the others and then move it: you can simply decide to schedule only that task.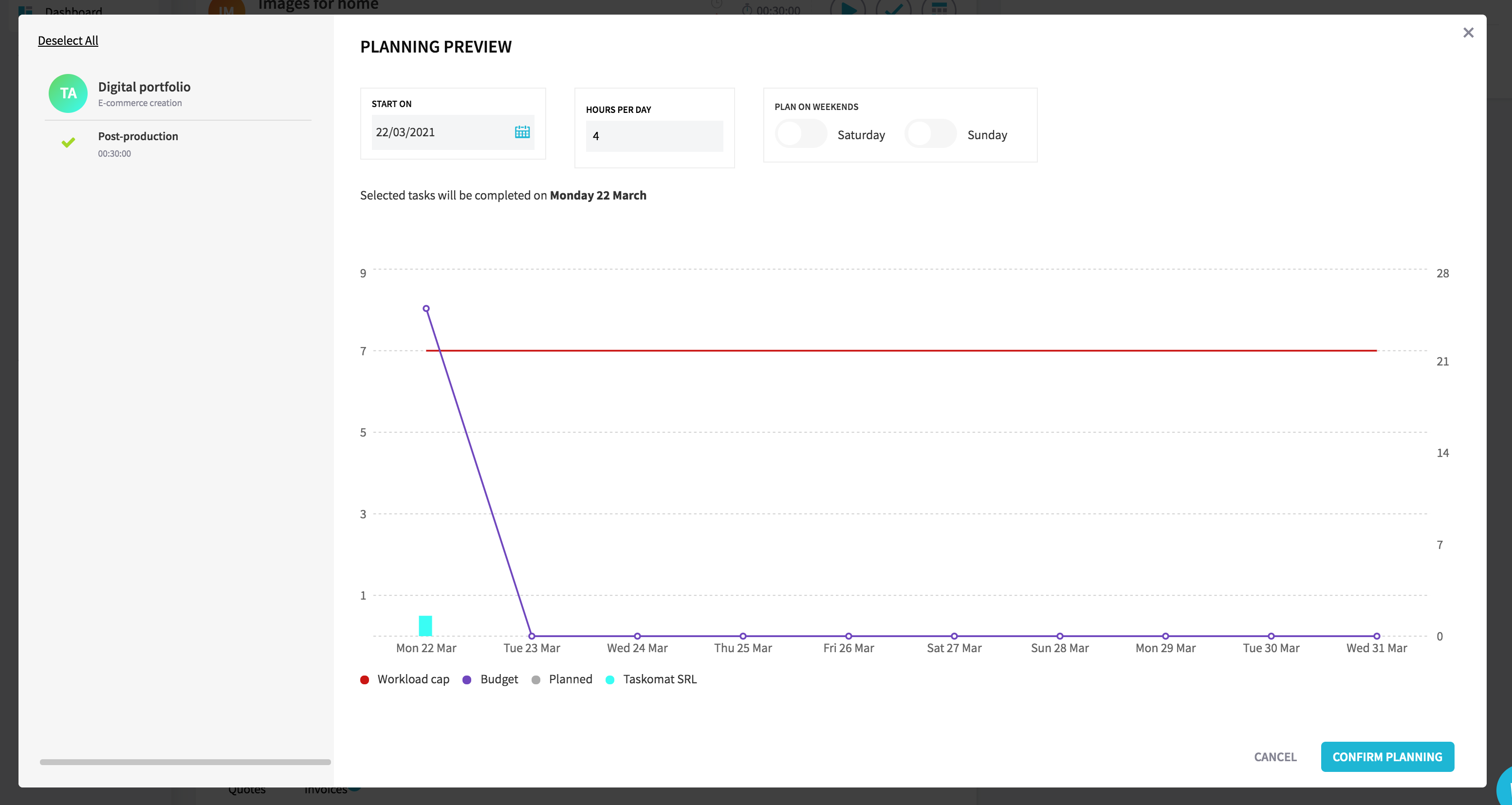 ---
Create tasks on individual days
If you are not used to plan large projects, Taskomat™ allows you to create tasks that can be worked on directly on single days. This function is very practical because it allows you to quickly create all the tasks related to a project directly on the days, but remember that these tasks must be accounted for. In other words, once completed, you'll have to link these tasks to their respective work units so that you have all the time and budget data in order.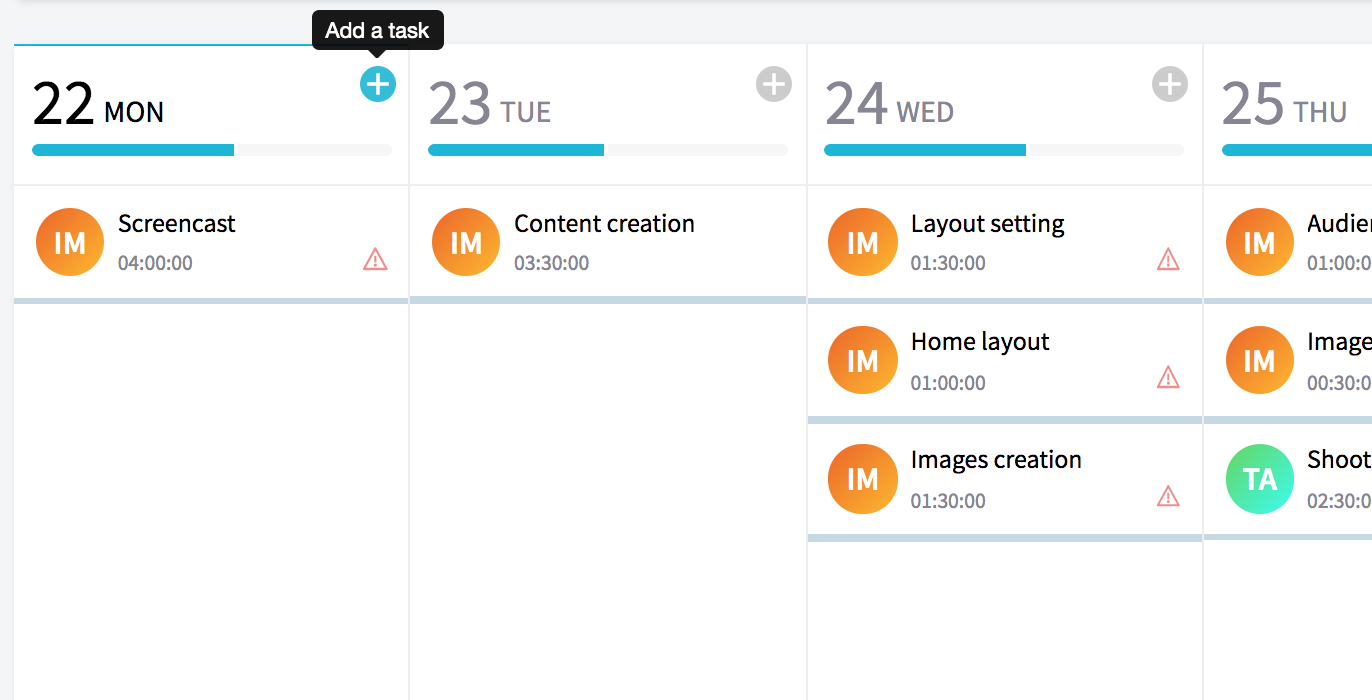 ---
Drag and drop to replan tasks
When you make a mass schedule and you are not completely satisfied with the result, or when certain tasks have been planned for a while and you need to revise the schedule, you can drag and drop the task to replan it in a fast and intuitive way. Obviously, since it's a scheduler, it's not possible to drag and drop tasks that have already been completed or to drag and drop tasks on past days.