Workflow automation
With Taskomat™ you can automate your work processes: project creation, planning, invoicing. Taskomat™ is an all-in-one platform that allows you to manage all your work in one place: in this way you will save time, money and you will have all the data you need, correctly ordered to make deep business analysis. See in detail:

Turn your quotes into projects
With Taskomat™ you can transform an accepted quote into a project that can be worked immediately. Once you declare accepted a quote, you can decide whether to convert it into a new project or to merge it with an existing project. With a couple of clicks, your quote becomes a full-fledged project, with work units and budget already set, ready to be scheduled on your calendar.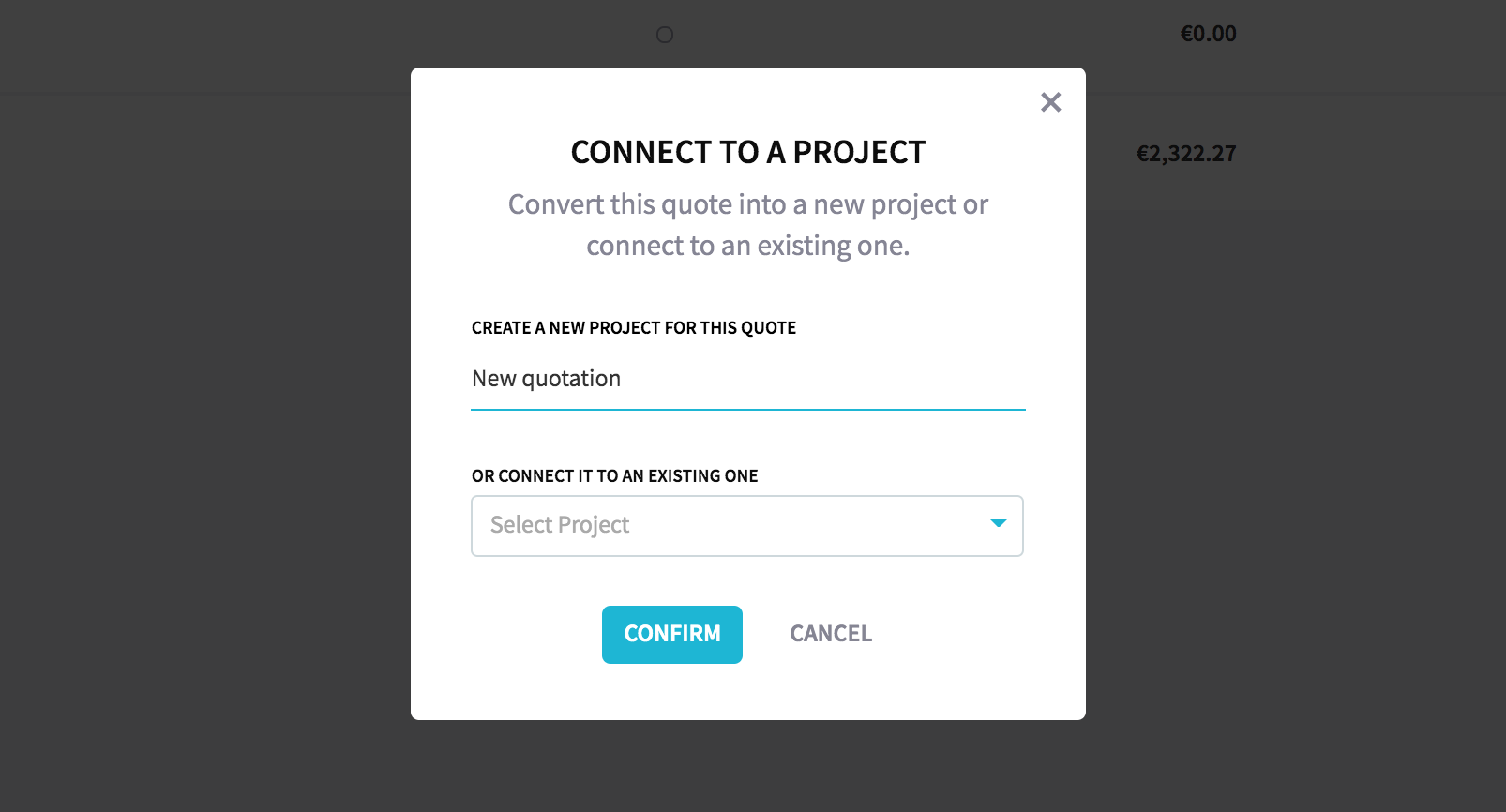 ---
Create tasks from your work units
For each work unit, you can create as many tasks as you want. Tasks are the activities you need to complete the work unit and through tasks you can track the time you spend completing a work unit and a project. Every time you activate time tracking on a task, Taskomat™ will automatically count the budget, the time remaining and the work performance on the single work unit, on the whole project and on the client. In this way every second of your time will have a real impact: with Taskomat™ you won't lose any data.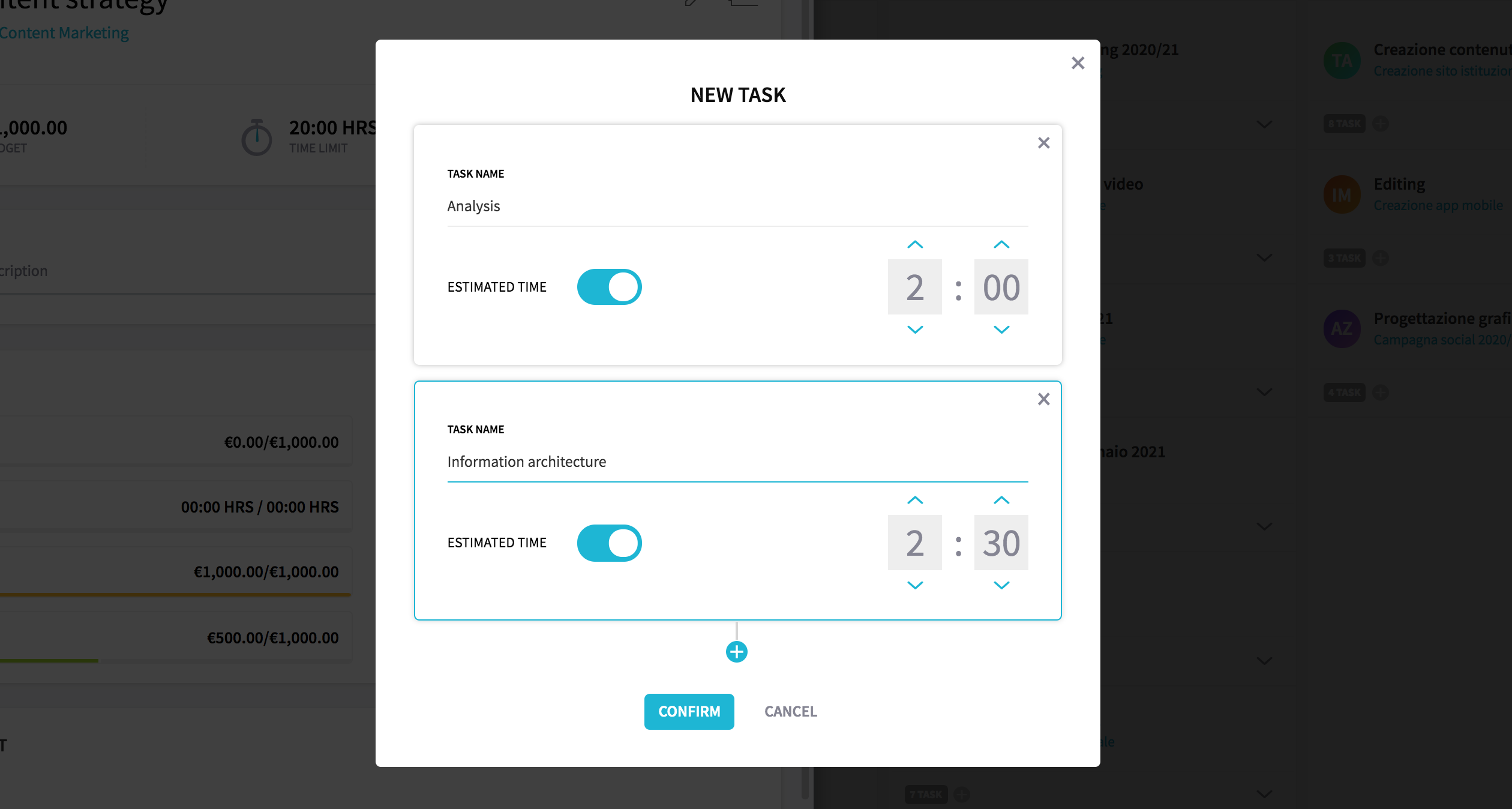 ---
Enter hours on old projects
You opened a new project on Taskomat™, but you know you've already spent time on it. How can you align the hours already worked on the project? Very simple: in Taskomat™ there is a tool which allows you to insert in the project all the hours you have already worked. In this way, you can align the real value of budget and time even for projects that you already started, or in those projects where you have forgotten to create tasks in time.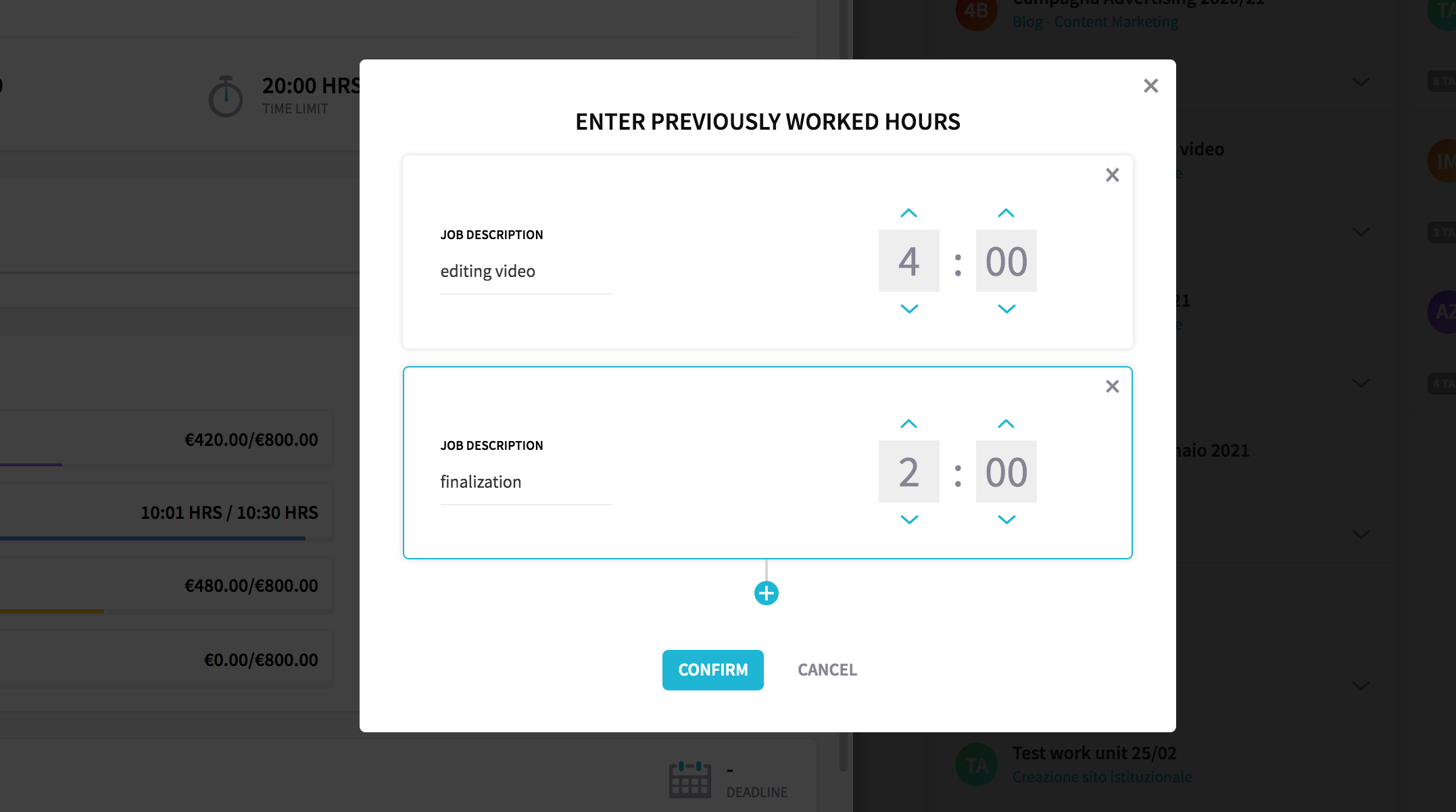 ---
Create invoices automatically
Through a precise and detailed analysis of the budget, Taskomat™ allows you to have, for each project, a very precise overview of what you have already invoiced and what you still have to invoice. In addition, when you issue an invoice, a special budget analysis bar will inform you for which work unit the budget has not yet been invoiced. In this way you can add entire work units to the invoice with a simple click.