New features
New onboarding system
We have released a new onboarding system that allows new users to take their first steps into Taskomat in an assisted way. It is a guided tour that takes the user to discover the basic functionalities of Taskomat and to understand its potential in a few minutes.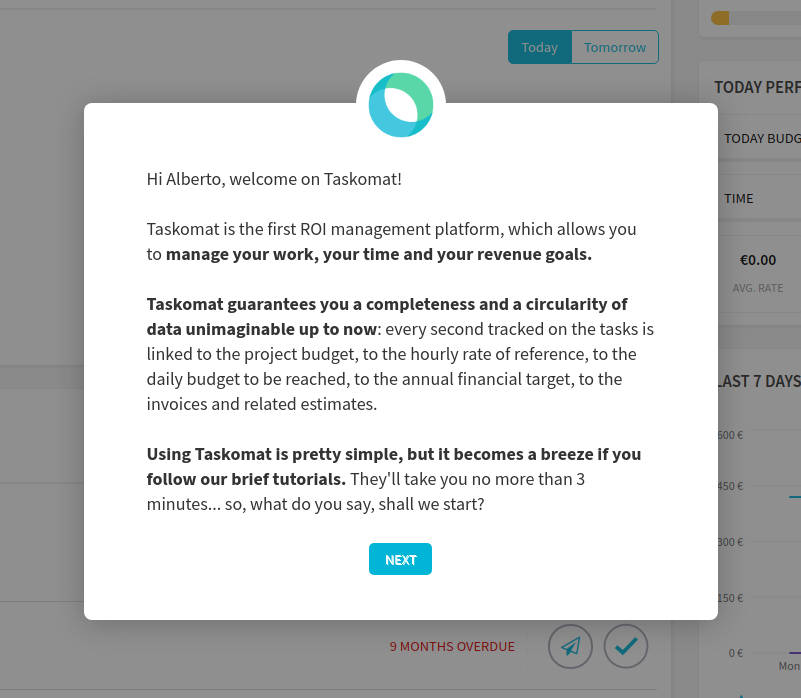 Projects and Clients Archive
From today you can archive clients you no longer follow or completed projects without having to delete them using the clients and projects archive. By archiving a client all the projects connected to it will also be archived. In the same way, the work units of that client will not be displayed in the Workflow. However, all the tasks in the Planner Dashboard sections will remain visible.
The functioning is the same when archiving a project: all the work units linked to it will no longer be visible in the Workflow section, but all the tasks in the Planner and Dashboard sections will remain visible.
The customer and project archive can be reached by switching the view with the selector at the top right in the customer list and in the project list.


Affiliates dashboard
For users who have decided to participate in Taskomat's affiliate program, we have built a control panel to keep track of sales and situation in real-time. To reach the panel, if your account is enabled for the affiliate program, just click on the bar chart icon in the navigation bar at the bottom left.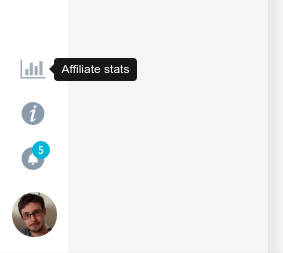 In the control panel you will find the trend of the current month, of the previous month and the overall situation with the list of payments you have received related to sales commissions.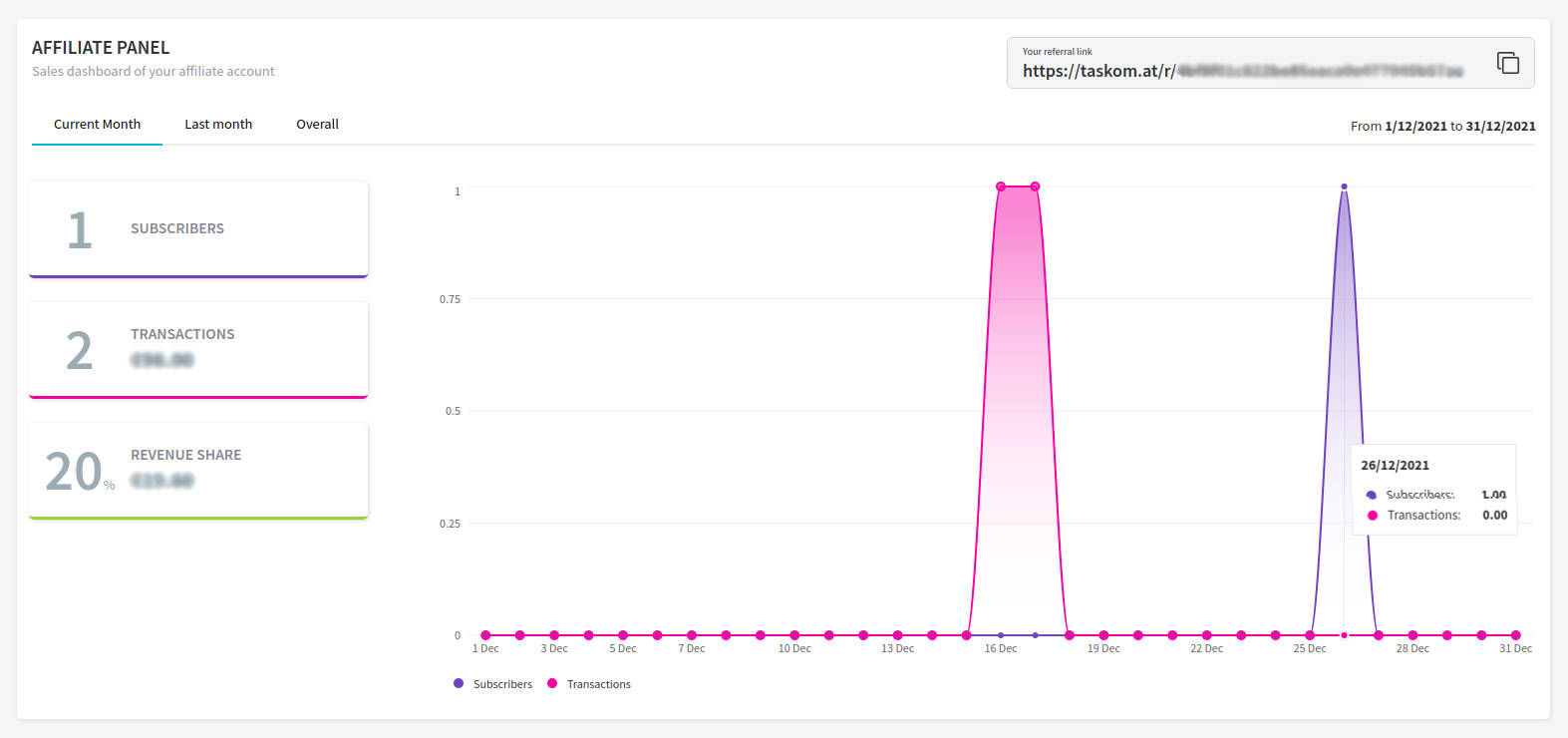 Mass deletion of recurring tasks
From today it is possible to delete all the recurrences of a recurring task with a single click. By deleting a task from the detail window through the red icon in the top right corner, when the task is a recurring one, an optional check mark appears asking whether to delete the whole series of tasks. By selecting the check all the tasks of the recurrence will be deleted.
Teasing next releases
Participate in the evolution of Taskomat: follow the public roadmap, you can check the feature proposals, vote which new feature seems most useful to you, report malfunctions and request new features. Top rated features are always those that take development precedence.
Stay tuned!
All the best,
Alberto